I have gotten to know Sloane Howell through his online presence. He is a comedian with multiple stories to tell. Now we get to Bad Dad and I wasn't sure I knew what to expect.  I assumed it would be like his other books; the sports romance, suspense and erotica. What I read was SO MUCH BETTER!!
Is this a sports romance? Well, yes. Is this book suspenseful? Well, yes. Is it erotic? Well, no, but there are episodes of multiple schmexy times!🔥🔥🔥 Simply put, Bad Dad, can be boiled down to this. It is a rom-com that meets Rambo/Chuck Norris/Terminator that meets the 'surprise twist'. The twist was something I couldn't have even guessed, but Bad Dad would not have been as good without it. EXCELLENT!!
This band of characters consist of: Landon (be still my beating heart❤), Joe (Hulk meets Groot. Loved him), Cora (a local elementary teacher that has returned to her hometown), Gus, Janet and Logan (aww, man, I love that kid).
Landon is an uber sexy alpha male, who is extremely strong (almost Terminator-like), fiercely loyal and yet, so easy to love. (I totally call dibs on him🙋🏻‍)! He has not exactly had the 'traditional' upbringing and childhood as others. However, he is now a grown man with a child of his own, Logan. He is trying to raise his child right with family values, morals, a sense of home and teaching him what it takes to be a 'real man'. Logan is growing up to be the 'man of the house' and is willing to protect his family, just like his father is willing to do.
'I'm a warrior for my family'
Cora is a teacher at the local elementary school. Her first interaction with Landon is after an altercation between Logan and the bully of the school (as well as the child's bully of a father). Unfortunately, this first meeting doesn't go so well and Landon decides to pull Logan from school. Cora is undeterred from this and ends up at their house to convince him to let Logan return to school. Through these early interactions, Landon and Cora develop a relationship. A very intense, emotional, hot and sexy relationship!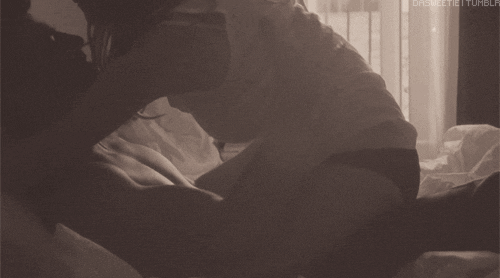 I don't know how I feel about Cora individually. There were times when she displayed some of the same characteristics as Landon. She was kind and caring, could appear fearless, yet at times appeared to be lacking a backbone. This mousy persona made her come across as 'wishy-washy', however, I do think that she was the yin to his yang.
As much as I LOVE Landon and Logan, there is another man that has stolen my heart. Joe. He and his lack of social skills, is flipping hilarious. He truly did remind me of a hybrid of 'Hulk-smash' and 'I am Groot' with a little Terminator thrown into the mix. He is rough and tough, lacks most common day social skills which allows him not to communicate well.
 'It's showtime.' He delivered the line like Jim Carrey from The Mask. Great. I was hiding the Tarantino movies from him when we got back.'
Joe is full of these movie-related quotes that are his attempt at integrating with those around him. These "Joe Moments" are the perfect comedic interlude. It completely reminded me of Bumblebee in Transformers where he spoke through radio songs. Only here, Joe speaks through movie quotes.
Sloane Howell's book is packed full of extremely emotional, full of roller coaster moments, yet heartwarming and enduring when it comes to those you love and those that you call family. There are some definite jaw dropping moments, that I would have never seen coming. The plot and storylines are so well executed that you feel as if you are part of the story itself. I TRULY wish I could give more than five stars, but I can't, so all I can do is to tell you to say five stars ten times fast and that is what I would give it.
⭐⭐⭐⭐⭐
'I didn't like being broken in front of my family. I was supposed to be the one taking care of them.' Landon
Dear Landon, Logan and Joe,