I got done reading this yesterday, but needed to ponder this for a moment.  It was a strange book hangover mashup and, honestly, I still don't know how I feel. Let me try to explain. It begins with one word, Theo.
Theo is an ass. There is no other way to put it. His asshole tendencies seem to increase when he didn't get his way and Anniston started to do her own thing. He is like a splinter caught under your fingernail that keeps burrowing its way further under your nail. He's annoying, childlike, pampered and completely an ALPHA male. Here's the thing though, I'm not mad about it. I hated it so much that I ABSOLUTELY LOVED this book. Kristy Marie has a knack of not only bringing these characters to life, but make you feel like they are your best friends. Every dumbass thing he did, I wanted to scream and smack him upside the head. (Apologies to our dear couch who had to endure the 'smacks' upside the head and to my husband who jumped every time I did this, asking 'are you alright? That good of a book that it requires reader participation?'. Sorry dear)
Anniston was my home girl. What turned into a simple 😉 request among friends turned into SO MUCH MORE (and I'm not talking about her relationship with Theo). She is the be all, end all IT heroine. She has endured so much in her life, yet just like the rest of us is trying to figure where her life is headed. As a Doctor in Sports Medicine, she is basically everything to Theo and his playing career. His personal 😉 MD, trainer, coach and morale support. She grew up with a love of baseball from her grandfather and it never left her. To see her interact with Cade and the other men, is INCREDIBLE. Oh yeah, did I mention that this book is a 'hybrid' of sorts between a sports romance and a military romance. (Kristy Marie two thumbs up for phenomenal writing of this mashup. ABSOLUTELY loved it!!)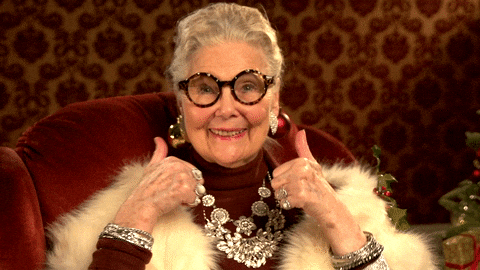 Cade. What can I say about Cade. I FLOVED HIM and I can't wait to read his book!!! Being the bleeding heart that Anniston is, she finds him on the street and can't help herself, she has to help him. She takes him in, nurses him back to health and makes him feel loved and wanted. Her thought process of returning to the Marines was brilliant (reverse psychology at its best). She works him to the bone and in the process, they develop a Commander and Major relationship. Here's the sticky thing with our asshole hero, he doesn't like someone sniffing around 'his' goods. He feels threatened by Cade and his relationship with Anniston. Cade thinks he loves her, but knows that nothing can happen. Let's just say that Theo asserts his dominance (aka…pissing contest) frequently to show the other men in her life to keep their hands off. Anniston is Theo's and vice versa, but neither have gone to next step of making it 'official'. Besides being a medical doctor, Anniston, takes it upon herself to heal war veterans back to health. Now, don't think she is the Florence Nightingale type, she is more the drill Sergeant type to whip these men into shape. Hence, where the Commander came from. The way it was written and how she went about loving these men is downright ingenious. She truly deserves a medal.
Now you may question why I started writing about three characters. Well, that's because this story is about Theo, Anniston and Cade (including a few other military men). I know what you may be thinking, but no this is not a love triangle type of book. There is no cheating, so if you're squeamish about that, there's no need to be. Relationship boundaries are tested, but that make this a fabulous, explosive read. The connection between the a-hole and the firecracker heroine is undeniable. There will be fireworks for you as a reader long after the read is done. They are hands-down a steamy couple with no regards to when and where that steam takes place. Theo and Anniston take you on some crazy shenanigans and rampant rides, but their love for each other is truly evident. These capers that they take you on are hilarious, heart-warming and downright bloody brilliant.
Commander in Chief is a book like no other. Kudos and hands up to Kristy Marie for an astounding, breathtaking and mind-blowing first book. I devoured this book and have no qualms in saying, 'I want more'. I can't believe their wild ride is done. Kristy Marie, you left me in an emotional upheaval! I want to THANK YOU for that epilogue (insert sigh).
 I love epilogues and that was a perfect ending to a perfect book. I must say you have skills, girl, and I can't wait to see what comes next. Tiny request from one little reader/blogger…Do we REALLY have to wait until mid-2018 for Cade's book, because, I so want it. Like now😊! I, truly, highly recommend this book. If you love your asshole heroes and your incredibly strong and quick-witted heroines, you will love this book.
"I am certain I've loved Theo Von Bremen since middle. His quick wit and assdole personality appeasled tome like chocolate and sweatpants on a Friday night. We became fast friends, but anything further was too complicated."