HOLY FREAKING PHENOMENAL can Leigh write!!!! Where to start on this one, there are a million positive thoughts that are flying through my mind right now. How about on a side note. Look at this freaking book cover. Is it not beautiful?! Not only can she write, but she has great book covers.
'Alex Winslow was beautiful in a way storms were—only from afar. Just like them, he had the power to sweep and ruin you, two things I was too busy surviving to entertain.'
I am in LOVE with Alex Winslow. He is a rock star, who is beautifully broken and flawed, yet is a sweetheart when you get down to his core (which you need to dig very far to get too). He has many demons that are screaming down his neck to which he is fighting and trying to outrun. Due to this, he has done some things that he's not proud of. One happens to be becoming an addict. His addictions have really hurt him, as a person and an artist. He has been to rehab already and is trying to remain sober, despite all the temptations around him. He is rude, a jerk and a nasty self-centered a-hole! Despite all this, I flipping LOVED him! Gosh, there's just something about a misunderstood asshole! 😍
'Soooo. Spill it, girl. What's he like?'…'Disgusting, Gorgeous, Rude, Sexy, Screwed-up. Witty. Broody, Unbearable. Trouble. Trouble. Trouble. Alex Winslow was all those things and more.'
He is about to embark on a world tour and has been assigned a babysitter. This babysitter is tasked to keep him clean and sober. She is to report back to his management team if she notices anything amiss with him. Sounds extreme, but this almost thirty-year-old has a lot riding on remaining sober. First and foremost, his good name, reputation and his own soul. Secondly, if he remains sober and has a killer tour, his second album can be and will be more to his liking and not so 'manufactured'.
'Welcome to my mess, New Girl. It's a bumpy ride from here on out.'
Insert, Indigo 'Stardust' Bellamy, aka…Indie. She is as unique and breathtaking as her name and blue hair. She is sweet, pure, puts people first and loving. They are two souls that shouldn't make sense together, yet somehow do. She is an incredible heroine in this book. She is strong and doesn't take crap from anyone (especially Alex), yet is completely unselfish and loving. Her one and only fault is her loyalty and need to take care of those that are closest to her and her heart. I, honestly, don't know if I would have put up with her brother as much as she did. Because of her loyalty, she needed this job.
'I needed this job like Mark Wahlberg needed to show his real junk in Boogie Nights.'
This book is everything!! Asshole male…. check; sweet yet strong female…check; Rockstar romance…duh, check; a story that has so many intertwining layers, the book should be called 'The Midnight Blue Onion'…check; hot romance…double check; drama and angst…check; emotions that are so strong you find your heart in your throat…triple check. The only thing I wish I had…. MORE ALEX and INDIE!!😢
Leigh did everything right in Midnight Blue from plot, storyline and pacing, to writing remarkable characters that spring to life and include you on that roller coaster of emotions. She made me love Alex and his Rockstar romance!!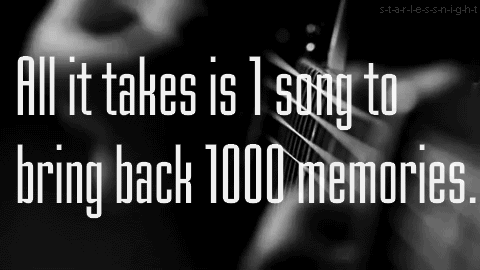 "When I look at you, I see something broken that isn't worth fixing. And you look at me like I'm a cheap thing to replace the expensive one that's been stolen from you. See, we're all vases. And you're the one scattered on the floor, shattered beyond repair. So I'll let someone else pick you up. It's really that simple. Have fun with your temporary glue."