This is an utterly, amazing, emotionally driven story into the deaf community. Ms. Wheeler wrote an amazing book that still lingers in my brain and I got done reading it almost four days ago. Silent Song is the first foray into contemporary romance. Her normal trope to this point has been paranormal, but I would excitedly read another of her books, especially if they lean towards the contemporary.
It was so well written. It had an excellent storyline, plot, as well as, incredible writing. Due to the subject matter at hand, it was exhausting and time consuming to read, however, I don't knock her for this. I, truly, felt sympathetic with how the 'non-hearing' community must feel every day. The execution of it was exquisite.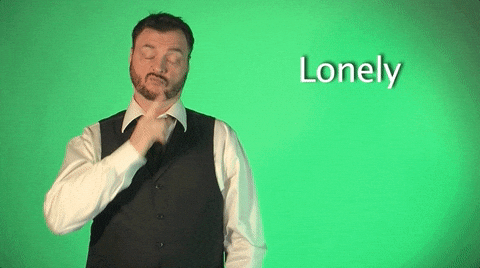 If you're looking for something schmexy, this book isn't necessarily it. It has a few hot moments, but it mostly leans towards the 'non-sex' contemporary romance. What was done well was the emotions and feelings between Barrett and Presley.
Barrett is a 'non-hearing' eighteen-year-old senior, who has suffered major tragedies in his life. You then throw in that he is deaf and everything seems impossible. Barrett's background/backstory is heart-breaking. For someone who, is only eighteen he has suffered and taken on a lot. I absolutely LOVED him.
Presley is different from him in every way. First and foremost, she can hear, she comes from money, is very outgoing and by appearance's it seems she has it all together and that things are going well for her. They aren't. She has family issues galore. She is a trust fund baby, who has two sizeable ones. She is under an enormous amount of stress to be the perfect daughter and follow in her family's shoes. They are all surgeons and she is expected to be one as well. Instead, she transfers out of Yale to attend a much smaller school approximately 3,000 miles away to study Music Therapy. She is the only one that believes in herself and is following her heart. She knows immediately that she has done the right thing. She has a great roommate, and loves her internships. Presley really exceeds with sympathizing with her patients and has a knack for her major. (Side note: Music Therapy is a phenomenal field to be in. One may think you are playing with music/instruments and that is it. Jaci Wheeler has written this field PERFECTLY, because it truly is so much more and can do wonderful things for people}. Ok, side note done!
Randomly, she meets Barrett one night and rushes to help him, when things go bad. They were connected ever since. The thing is it wasn't immediate love/lust at first sight. They were acquaintances, who turned into friends that turned into more. It was an incredibly sweet, touching and heartwarming storyline, which was very realistic.
Silent Song had me entranced with the merging of the hearing and non-hearing worlds, I was in tears both happy and sad and longing for more from these two. If you are looking for a well written, true to life story that ends with a HEA, this is the book for you.
*(when it comes to the Music Therapy parts, I will tell you honestly that it was written true to life. In another life, I was an Occupational Therapist and worked with Music Therapists. The struggles that Presley goes through regarding this major are spot on and the enormous highs and lengths she goes to for her patients are also spot on. Kudos, Jaci, for writing a true to life storyline for Presley, regarding the MT).
═══ PLEASE SUBSCRIBE / LIKE / FOLLOW US ════
Follow us on:
FB Blog Page – https://www.facebook.com/Lagerlefsebookblog
FB Main Blog Page – https://www.facebook.com/profile.php?id=100005896333289
Blog – http://lagerlefsebookblog.com
Twitter – https://twitter.com/lagerlefsebook
Instagram – https://www.instagram.com/lagerlefsebookblog/