The Rebound is wonderful book about second chances and the importance of communication within a relationship. For me, it felt like a rather quick read and I was able to read it in one night.
It revolves around Yardley and Nevada who originally met back in high school. Yardley was the new girl, albeit slightly awkward girl from California. Nevada was the guy that all the girls swooned over. They realized early on that they had an incredibly strong connection and were happy together, even if they were just driving around.
Fast forward to when Nevada gets a full ride basketball scholarship in North Carolina while Yardley is still back home waiting to finish school. She has a best friend, Griffin, who doesn't get along with Nevada. One night, Yardley is seen out with Griffin and the rumor mill starts. Oh yeah, did I mention this night happens to be Valentine's Day? Yeah, chaos ensues.
Here we are ten years later, both parties back to living in their small town of Lambs Grove. One trying desperately not to think of the other and the other desperately trying not to run into the other. Hmmm, which is which? When they unfortunately do run into each other all the hurt, sadness and anger come flooding back. Outwardly, it appears that Nevada could care less, however, internally he is a mess of emotions. Yardley doesn't quite know what to make of their first meeting. Eventually these two need to face their demons and learn that they need to communicate. I will say I wanted to slap Nevada a few times when he wouldn't let Yardley explain what happened. Again, proving that communication is a good thing in a relationship and needs to be done!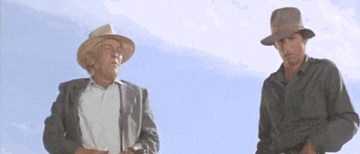 After reading The Rebound, there is a prequel included that fills in some of the blanks within the book.  Only complaint is that I wanted more of these two. I LOVE Winter Renshaw books, but felt like this one wasn't as in depth and therefore, it was a quick read. Despite this, I LOVED reading about Yardley and Nevada and was rooting for a HEA. The question is, did they get it? If you are a Winter fan (and even if you've never read one of her books), do yourself a favor and pick this one up. It was a great second chance romance book!!
═══ PLEASE SUBSCRIBE / LIKE / FOLLOW US ════
Follow us on:
FB Blog Page – https://www.facebook.com/Lagerlefsebookblog
FB Main Blog Page – https://www.facebook.com/profile.php?id=100005896333289
Blog – http://lagerlefsebookblog.com
Twitter – https://twitter.com/lagerlefsebook
Instagram – https://www.instagram.com/lagerlefsebookblog/