Elite was a privilege to read. I, unfortunately, didn't read Carrie Aarons first book in this series, Privileged. Despite that I was still able to follow along and not feel lost. This time around, the story revolves around Colton and Eloise. From the get go, they have unbelievable chemistry and brilliant banter. Let me just tell you the sexual chemistry is completely palpable through the kindle. 🔥
Eloise Mason is a privileged British transplant, who is looking for the chance to throw away some responsibilities and experience college American style. She was a delight to read and I loved the heroine. Eloise is a sassy, strong, independent and feisty heroine with a quick and witty banter. She arrives at Jade Mountain University with the only expectation of maybe learning some things in her classes, experiencing a college party or two and avoid the rich and snotty upper crust that she came from. What she didn't expect was Colton Reiter, the basketball superstar who is the 'King of the Court'.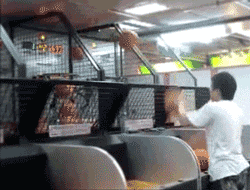 Colton is a unique hero where he feels like he must portray two different personalities. He is the college and hometown superstar where he displays this cocky and deviously charming side. While his other side is very caring and loving; thinking of others before himself. As with Eloise, he wasn't expecting this spunky, beautiful Brit who could put him in his place. There was something about this girl that he was drawn to and couldn't get out of his mind.
"I was going through life seeing every single person as the same snowflake, no one had the makeup to catch my eye, or to make me stare in wonder. Until you, that is. Your uniqueness, it draws me to you."
Colton and Eloise were exquisite together. They brought out the best in each other, despite currently not coming from the same socioeconomic backgrounds. I loved the way they kept each other on their toes with their feisty and spunky personalities. They just seemed to get each other and made them feel safe and loved.
"Colton loves me, at my truest form."
Now, not all things are rosy on this campus. Eloise gets herself entangled with a 'secret society' upon arriving on campus. When she gets to her dorm room, there is an embossed envelope that had some instructions for her.
"If you're in, you'll never have to ask. If you ask, you'll never be in. University Boathouse, tomorrow night, 9 p.m."
Eloise is intrigued mostly because she is bored. She goes along with the hazing to try and figure out what this secret society is about until she begins to hear some unsettling rumors. Eloise has dealt with this snotty upper crust clique for a good chunk of her life and decides she's going to play along to try and put them in their place. She has the upper hand, until she doesn't!!
I absolutely loved this book. It was well written and true to form regarding the college experience. For a good NA romance with a healthy dash of mystery, you should check this book out. Very reminiscent of, 'The Skulls' movie based on the Skull and Bones society at Yale.
"I was gifted with the love and support of the sassiest British girl I know, and I was learning that it was going to be enough for me."
"Colton and I were two opposite sides of a coin that just happened to fit perfectly together. Who knew it would take a cross country trip in which I promised to have some fun and let my hair down, that I would end up coming away with the love of a lifetime."
"I'd never really had anyone who would be…well, it's corny, but ride or die."