4 'Cheeky' stars
There is a small prequel to Cheeky Royal named Cheeky Prince. It gives the reader a slight insight into Sebastian and Penny's backgrounds.
The real story begins in Cheeky Royal where Prince Sebastian has left his island and has been gone for about six months. As a special request from the king, Penny is tasked to try and find Sebastian and bring him home. Hilarity and adventure ensues.
I enjoyed the main characters. Penny is a 'Calamity Jane' type girl, where what can go wrong, usually will. Then there is Prince Sebastian. He is a beast unto himself.  As progression to the throne goes, he is the next in line, but his real passion lies elsewhere. Unfortunately, he has been told by his father (the King) that when he takes the throne, it would be impossible to continue to pursue his true passion of photography. This is unacceptable to Sebastian and has his own plan in the making to get out of being king.
Besides Sebastian and Penny, there are few secondary characters that also bring this story to light. Penny's best friend, Ariel, brings a lot of fun to the storyline, while pushing Penny out of her comfort zone. Sebastian's cousin though, is an a-hole and not a good brooding a-hole that we love to read about. I loved some of the tension between the security team that works with Sebastian and Ariel. Do I see fireworks on the horizon for the best friend?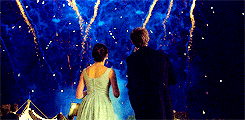 Cheeky Royal is a sweet, fun and easy read with no major plot twists, but there are episodes of mystery and intrigue. This does end on a cliffhanger to be continued in Cheeky King. Now hold your horses before you think, 'a cliffhanger, aww man.' Cheeky King is expected to be released the end of April, so we don't have long to wait.