Before I talk about the book, I just have to talk about the author for a second. Meagan Brandy, I don't know you, but I LOVE you. Can we be secret friends and when you come up with anything genius, you send it my way? What have you done to me, girl?? You have magically created a world that I want to be transported to. I WANT to be a Bray girl with the 'Boys of Brayshaw'. This is my first read from Ms. Brandy and I will happily go back for more!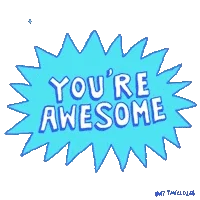 Raven (Rae) is a fiery and plucky seventeen-year-old from Stockton, CA. Rae, unfortunately, has been dealt a shit sandwich regarding her home situation and life. Her daddy was nonexistent, and her mom isn't much better. Her mother has a certain 'reputation' around town and by default, Raven has acquired the same rep. Due to an incident at school, she is sent to live in a girls only home for troubled kids about to age out of the system. As with any situation in her life, Rae is sizing up the situation, because there is only one person she can count on, herself. Being moved to this new house means she will be attending a new high school, Brayshaw High. Raven is a loner and she's ok with this and prefers it. She is feisty, tough, will NOT let anyone speak negatively of her and is ready to throw down. She's a bada@@ and very perceptive to situations and the brothers, as well. I want to be Raven when I grow up (there's still time for me to emulate, Ms. Raven).
The brothers…holy heck where do I start with them? Maddoc, Royce and Captain is a unit of brotherhood personified. Trust is something that comes very difficult for these three. They remind me of 'The Three Musketeers'; 'One for all and all for one'. To me, the boys were everything. They were rough, tough, distrustful, yet completely endearing. Meagan's depiction of these boys and personalities was completely thought out and well written. Maddoc (sigh) is the leader of the group, Royce is the comedian and Captain is the silent killer. This brotherhood is fascinating to read about. Despite their rough and tumble exteriors, they really are human beings each longing for something inside.

Kudos, Meagan Brandy, kudos! The Boys of Brayshaw is an incredible start to the series. In my mind, it's a cross between Fallen Crest series by Tijan and The Elite Kings Club series by Amo Jones. Not a bad group of authors to be included in. There is more mystery, drama and plot twists than seen on Murder, She Wrote, Matlock, Monk and Hart to Hart combined. Sorry, there was a mystery marathon on Hallmark. 🤷‍♀️🤷‍♀️ I loved this story and can't wait for book two.
Rating: