I am shook, rekt and flabbergasted! I am sitting on pins and needles at the edge of my seat crying like I lost my dang-tooting mind!! I am feeling a mess of emotions (disgust, hate, love, relieved, hopeful, uncomfortable, worried and proud among others)! Bad Saint encompassed unfathomable, real emotional situations. I felt as if I was right there with them along for the ride. Bad Saint is deep, tortuous, provocative, sexually frustrating, angsty, dramatic and full of lies and subterfuge.
Growing up, Willow Shaw is the apple of her father's eye. He is a Baptist minister and dotes on his family until tragedy strikes. Willow's one source of love and comfort, her father, passes away while she is young. You may ask about her mother, but she is of little help as she is sinking into a world of despair and is non-existent. An incident occurs at home, that enlightens Willow as to what her world has turned into.
"'Your looks are used for evil'…my mom's words echo loudly within."
Longing to start a new life and get away from the past, she moves to LA. She eventually lands on her feet and becomes a high in-demand model. It's while doing a show, she falls for the love of her life, gets married and is off to her dream, idyllic honeymoon. Well, the fates are not in her favor. When thinking of that picturesque location, she never imagined that she would be kidnapped, held captive and tied up.
"I am her captor. And she is my slave."
Willow doesn't realize the strength that lies within her. She taps into this strength when she thinks of her father. She is the one of the strongest heroines I have read about. It was immensely satisfying as a reader to see her emerge from her world of captivity into a woman of strength, like a butterfly emerging from their cocoon.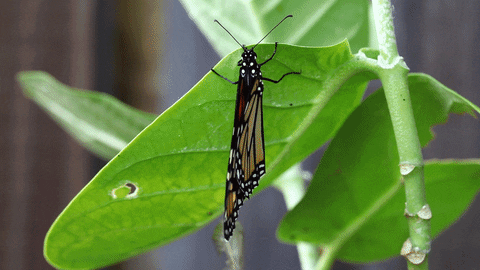 Saint Hennessy…oh dear lord…Saint Hennessy. He is NOT what Willow (nor I) expected. He is the perfect anti-hero.
"I am not your knight in shining armor. Stop trying to see something that isn't there!"
Here is what I will say about Saint. He's a tortured, damaged and a pissed off soul who will do what he needs to do to get what he wants. As a character, he is exquisite. His aura just jumps off the pages and will make you fall in love with him. Beware, I warned you! 🖤 I, absolutely, adore Saint. To see his own struggle and evolution will make you think that this captor isn't so bad.
"She isn't what I was expecting. She is strong-willed and stubborn. I have no other choice but to break her."
I will freely admit, that I was that quintessential reader who was desperately hitting my kindle for the next page. I wanted more and there wasn't anymore. Bad Saint ends with a cliffhanger (of sorts). Does it answer all your questions? No. Does it tie up Bad Saint with a tidy, red bow? No, but it does round it off nicely. I am sitting here a couple days later and I'm still in 'book hangover' territory. I'm chomping at the bit to get more from these two. Ms. James is a new to me author and now a lifelong reader. Her words are exquisite, and the storytelling is awe-inspiring, despite its dark nature. Monica James, thank you for writing such a book that despite its content, it is thought-provoking and full of emotional overload!!