I don't believe it's a big surprise when I say I have a huge crush on Hazel Grace leads; Garrett (An Array Series), Wyatt (Deceived Duet) and now Colson Hayes (Bases Series).
She has an infinity for writing strapping men with looks for days! They are everything a girl wants in a guy, tall, dark, handsome, charismatic, smirk-able, lick-able and downright edible. Although, there is one teeny, tiny thing that could be a drawback. They are downright a-holes and God, help me, I don't care. I still want them. I'm not sure what that says about me, but, man, I love the guys that are assholes.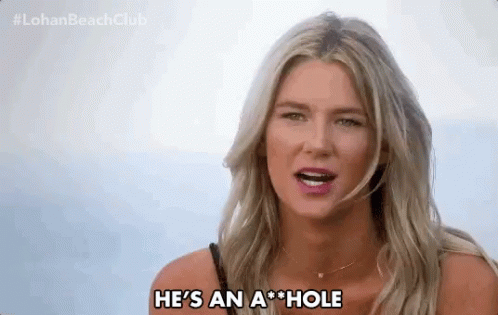 Colson Hayes is one of those assholes, he's an alpha and has a penchant to be a big bully. He and his best friend, Gavin are the top dogs at their school in Fremont, OK. Gavin and Colson have had plans for a long time to reach the MLB together to get out of their small town.
Sawyer Boyd is the girl all the bad guys want (thank you Bowling for Soup for getting this stuck in my head). Sawyer is the new girl in town and her only source of comfort is being a member of the softball team. She is smoking hot and every guy wants to date her, the 'Alpha A-hole' included, however, he is a true mixed up high schooler keeping his eyes on the prize (MLB) and doesn't take the time to analyze his feelings.
Colson and Sawyer are undeniably hot together with chemistry and sexual tension that jumps off the pages. Through the eyes of Colson and Sawyer, we get to experience their lives, both past (ten years prior) and currently. These flashback sequences are written beautifully and flawlessly with a natural flow from one scene to the other.
I am so addicted to this series and can't wait for the next one. I have found only one thing that I don't like about this book. It is two words that are written together…'The End'. Worst two words an author could put at the end of their book. I'm telling you this hasn't stopped me from continuously pushing the next button for more. Sadly, I was left longing for more. So, with this being said, I beg you Hazel Grace, can I have some more? I love you, you evil woman and your wicked vile ways! Do you yourself a favor, check out Interference and then some of her other great reads!!