5 'Cupcake' Stars
There are unfortunate tragedies that happen in the world today. Despicable, unfathomable and horrendous acts that occur every single day, hour, and minute. They are acts that may be uncomfortable and unpleasant to talk about and read about.  But have you ever put yourself in these people's shoes and think what they may be going through or have gone through? N.N. Britt tackled a very heavy subject with sympathy, grace, understanding, and compassion. When she wrote, Severance, she left everything on the floor, including me. I have been drained and wrenched of any and all emotion within my body leaving me wrecked.
"We're not victims" …" Survivors"
Alana Novak has many nicknames, Cupcake Queen, Virgin Mary, and church mouse, but who she really is, is an eighteen-year-old college freshman, who lives at home (not by choice), and has incredibly overprotective parents who are very religious. Alana is a young girl who is trying to find herself without all the restrictions laid before from her parents. Besides college, she has a passion for blogging and baking. She has a best friend, Jess, who is the quintessential friend who tries to 'corrupt', ahem, I mean push her outside of her box boundaries.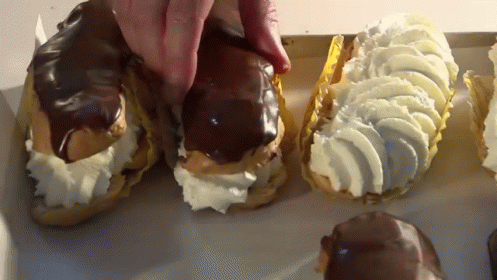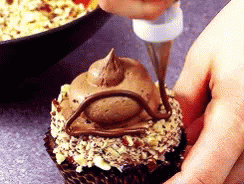 Alana and Jess attend a concert one night to see their favorite band, Black Rose. While there, they meet an up and coming new band, Midnight Rust and specifically, Alana meets her future boyfriend, Dakota Bennett. Immediate attraction brews between the two and they become as inseparable as two can be, with a set of overprotective parents. Dakota has a brother, Mikah Bennett, who is also part of Midnight Rust. If you think you know where this story is going, STOP, because it is so well done, that Ms. Britt has attached a part of Severance to my soul.
"I think I'm dreaming and one day, I'm going to wake up and he'll be gone. And I'm dreading that moment like I'm dreading the end of the world.'
Mikah, Mikah, Mikah. My heart bleeds for him. He is a tortured, brooding, and silent screaming soul who is trying to find his place in this world. When a tragic event happens, this is even more amplified.
"Do you wanna know what I feel?" he continues. I hold my breath; my heart's stuck in my throat. "Do you want to know what it's like to always be second best, Alana?"
I know Ms. Britt can write and if you've read, Rapture, you may know this as well. If you haven't that's ok, because she blew it out of the park in her writing skills in Severance. While she was pulling, twisting, and dragging the emotions out of me, she was also healing me with her writing style, unique situations and incredible storyline. Let me just say that I am in awe and privileged to have gone on this journey with her. I have to say, that honestly, I don't know if I could ever give enough kudos, props, and accolades to N.N. Britt and Severance. What I can say is a definite 'best of 2019' book.
Honorable mention quotes:
"You're my weird, Cupcake Queen."
"I don't know if he understands what I see is beautiful. I don't have any other words to describe him."
"He's everything I ever wanted in a man. I just didn't realize it until I got to know him."
"I would die for you…if that would make you happy again."
"No one wanted me. Ever."