I finished reading four days ago and I'm still speechless. Every time I think about Saint and Willow, I replay everything in my brain and end up gob smacked and sighing. Monica James, what have you truly done to me?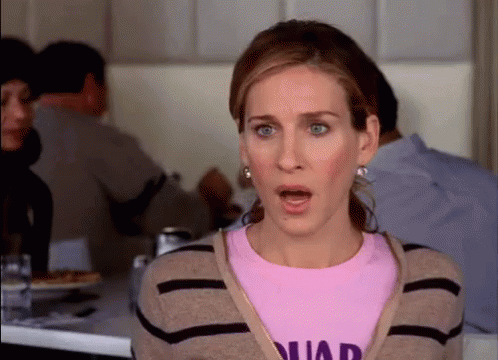 It is such a bittersweet moment to have reached 'The End'. Through the course of the trilogy, I had fallen in love with some of the characters and absolutely, despised others. In either case, though, the words printed evoked such an incredibly strong feeling, it was hard not to feel sucked into their world. Ms. James displayed such a strong character development throughout the series, it was beautiful to see on our main and some of our secondary characters.
In FMS, we see a role reversal between Willow and Saint. This time around, Saint needs a strong and protective savior.
📢Savior, party of one. Calling Willow, party of one for a savior position? 📢
Willow stepped up big time. She was such a bad@ss, digging deep and displaying such strength and determination to do whatever she needed to do. She was put into situations, that made her question herself, but with a newfound fortitude, she was able to work through it and still show compassion.
'This isn't a man's world; this is my world.'
Saint. I love Saint. In books one and two, he was this larger than life beast who is fiercely protective of Willow. While doing this, he also showed us a 'softer' side. Now, as I mentioned, they had a role reversal of sorts. This time, Saint is the one who needs saving. Instead of this unbeatable beast, he is put into a situation that displays a less alpha side only through the use of drugs and other 'means'.
Now that I've had time to digest this story, I've realized it has vague themes of, 'The Gift of the Magi', in it. If you are not familiar with this story, it talks about a couple who doesn't have money for gifts, so they sell their most prized possession to pay for a gift to the other. In Forever My Saint, we're not talking about jewels, riches or fortunes. Willow and Saint are each other's most prized possession and because of this, they do what they can (or must) to save the other. In such a dark and emotionally horrendous book, it was beautiful to see.
'When I think about losing Saint, my entire world crumbles, giving way to perpetual darkness.'
As I mentioned, writing this now is such a bittersweet moment. It means, we're done. There is no more, but that's ok. Don't dwell on that. Think about all the incredible things that happen throughout the book. Monica will keep you on the edge of your seat with whatever may rise up next. Twists and turns are abundant and there is no way you can predict what the next move will be. Saint and Willow will always have a piece of my heart and I couldn't be happier with the conclusion this couple achieved.