"An epic love story of two broken people who battled against all odds and found love…"
We all read books for different reasons. Humor to decrease the gravity of a bad day. Psychological thriller to scare you, Drama, because sometimes it's always nice to read about somebody else's drama rather than your own in real life. But what happens if you read a book and have no idea why you're reading it, yet it fills you up so completely that you didn't know you were missing something? Chasing the Butterflies is that kind of book for me. I really didn't know what I was getting into when reading it, but I read the blurb and was instantly intrigued.
What happens when four little words changes your whole life? Victoria (Tori) gets to experience the joy of hearing her boyfriend say, 'Will you marry me'. For both parties, it is an extremely emotional experience, however, this feeling is overshadowed by a horribly tragic event in her life. Through this event, Tori meets Jude and there is an instant connection, a tethering of two souls to each other. The roller coaster ride that Tori and Jude take you on is utterly magical. This power couple will always have a piece of my heart.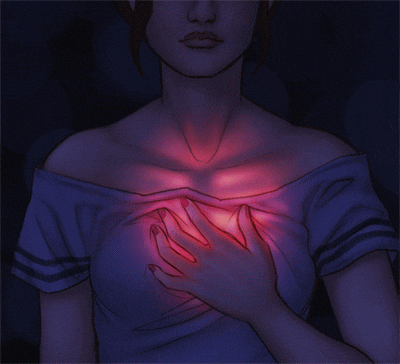 I'm writing this review the next morning and I am still overwhelmed with emotions. CTB is unlike anything I have ever read. I cried (a lot) while reading and even through the end of the day yesterday. CTB was a cleansing experience. There are twists and turns that will not only come out of nowhere but will make you go back a little and re-read to make sure you read it right.
Monica James is a wizard when it comes to words and her writing. Chasing the Butterflies was ethereal and hauntingly beautiful. She will make you believe in true love and soulmates. The plot line is enormously devastating, yet you will believe that love wins in the end. I wish that I could completely express how much I loved this book, but I fear I could never truly do it justice. I will say one thing I learned was, if you stay true to who you are and what you believe in, love will always win.
"Don't hide who you are, butterfly." "Why butterfly?" "Because I can't wait to watch you spread your wings and fly."
Tori and Jude are the main characters in this story, but by mentioning how great they are, I need to do a little nod to the secondary characters. Particularly Angus and Charley. Angus, oh my heavens, Angus. Adorable, charming, scene stealer, sweetheart and completely loveable. You will love reading about this little man. Charley is the perfect sidekick with some much-needed comedy relief.
Ms. James left me sobbing, wrecked, emotionally drained, slightly off kilter and completely and totally in love with her and her book. A true 'Best of 2019' book that deserves a lot more than 5 stars. If you have never read a Monica James book, truly, do yourself a favor and read this one. It will be a life altering read.
"It's been said the simple flutter of a butterfly's wing can cause chaos halfway across the world."
Honorable Mention Quotes:
"The butterflies." "I know you felt them…because I felt them, too."
"I want you to know that. No one has ever fought for me. I was never someone's reason to live. Thank you for making me yours."
"He doesn't make me feel different—he makes me feel special."