Stolen Soulmate is such an appropriate title. MCG not only stole my soul but eviscerated it to smithereens. I am amazed at her writing. Mary Catherine Gebhard appears so sweet, but don't let that fool you. She wrote a fabulous book that has left me gutted. It is heart-wrenchingly beautiful with a twist of cruel perfection.
Grayson 'Gray' Crowne is the Hero in this bully romance. I have an incredible love-hate relationship with him. When he was in the light, he was cruel, demanding and inhumane. Let's just say, the 'Playboy Prince' treated the staff like dogs, especially Storybook Hale. In the dark, Story saw another side to Gray, his true side.
"Grayson Crowne is the cruelest person in the world, and I'm hopelessly in love with him, but his love only bloomed in the dark."
Story is 'the help' and therefore, has many rules she needs to follow, yet somehow has trouble with one. Do not look a Crowne in the eyes. Story has no problem challenging and standing up to Gray. As Gray is almost two sided, so is Story. She is meek and submissive, yet this sassy woman has a fiery side. In each other, Gray and Story find their equal, their soulmate.
"Because for this moment I'm Story, and you're Gray, and right now it's okay."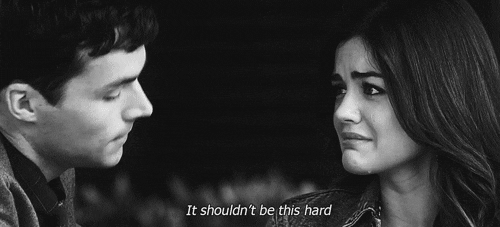 Gray and Story's story is romantic and easy to fall in love with them. Yet this romantic relationship is also tragic and grippingly emotional. MCG had me crying, yelling, drinking, stupefied and dumbfounded. I am still reeling internally when thinking about this doomed couple. I am thoroughly addicted and need more of the Crowne Point world.
"When you look at a Crowne, they ruin your life. When you cross a Crowne…they make sure you wish you'd never been born."