Falling for Dr. Knight is so apropos as a title, because that is what you will do by the end of the book. Preston Knight is your Knight in shining armor. Preston fits in well with some other famous doctors. Do you remember Dr. Dreamy or Dr. McSteamy? Well now we have Dr. Charming/Dr. Sexy/Dr. Suave (take your pick). A man that is so loving, suave, mesmerizing, grounded and loves kids, which is a good thing because he is a pediatric doctor. So, picture this, a handsome and amazing guy holding a newborn to his chest. Do you not hear your ovaries yelling and begging, "Please! Me next! Pick Me, Pick Me"! Yep, that is the Dr. Knight effect.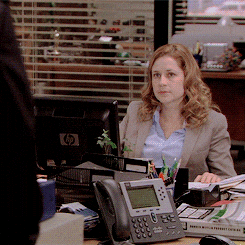 When Preston and Cress first met there was an instant spark and a bubbling of chemistry. This spark continued to grow and ultimately formed a strong cohesive bond. Not only between Cress and Preston, but also including Lexi. This group felt and acted like a true family unit.
Cress is a single mother to Alexis. She is blessed to have help from her mother, Momma Cress, and her best friend, Ave. Recently she has started to get help from Dr. Charming which shocks her that he is so willing to help.
Preston and Cress are the couple that you want to mark as #CoupleGoals. They are so incredibly cute together and Preston has such a unique and sweet way to say goodnight/goodbye. He is just adorable with Lexi, but truthfully, he is amazing with all the 'Cress' women. Charming, hot, slightly dorky, hot, mesmerizing, and hot!! Wait, did I tell you how hot he was??😉😉
Now Cress' life has not always been sunshine and roses. She has had a lot darkness, doom, and gloom. Thoughts of not having any better than what she had after finding out she was pregnant. Unfortunately, she has some baggage from her past in the form of her baby daddy, Creed. All I am going to say is that Creed is something else.
I adored this book. I had been reading a slew of dark romances and Falling for Dr. Knight was a nice palette cleanser. I highly recommend reading Dr. Knight!!