There is absolutely no way I can describe how incredibly powerful and meaningful this book is. Is it a sports romance? Yes. Is it a forbidden love setting? Yes, but those are just categories to place this book. In honesty, it needs to be said that this is one book to NOT miss. If you don't read any other book, this year at least pick this one. The underlying theme, content and meaning is the true star here. Kennedy Ryan took her time researching what she was about to write about and it showed.
'If you were mine, Iris, there would be no doubt what position you'd hold in my life. You'd be center. I'd play you at the five.'
Long Shot is just plain and simple perfection. It is soul crushing, heartbreaking, and downright ugly. It has the ability to put you into an emotional upheaval, wondering if things are ever going to be ok again. There were many times where I had to take a step back and re-center myself. To get out of that fantasy world and realize I wasn't in the book and that things were ok despite the tears that fell. PS…Don't wear mascara while reading this, unless it's waterproof.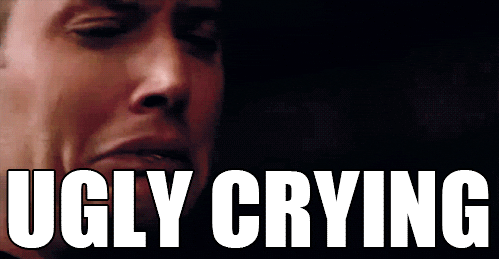 August meets Iris the night before his Championship game. August is very contemplative at this point, going through standout memories in his head, as well as thinking about his future. He is on his way back to his hotel room when he hears a loud and boisterous female yelling at a Lakers game. Of course, he's intrigued and goes to sit next to her. August and Iris end up spending all night talking until last call, but reluctantly part ways, knowing that neither will be the same and that night is a pivotal spot in their lives. Through the years, at times of emotional/physical lowness and their darkest nights, each remember this night fondly and think about that proverbial fork in the road. What would have happened had they kissed and not walked away.
'In my dreams I choose him, my prince, instead of the fraud. In this parallel universe, at this second-chance juncture, I turn right instead of choosing wrong…and there only there, we are together.'
Over the years, August and Iris do run into each other, but Iris has extenuating circumstances that prevent them from getting together, much less being real friends.  The few run-ins don't seem to stop August. He knows that there is something between them, but Iris is reluctant (for good reason).
'Even when you think you're defeated, dig deeper. Go harder. Press, because there is something worth it on the other side.'
To get through life, you need a good support system, whether that be friends or family. Iris is extremely close to her cousin, Lotus or Lo. In times of crises, sometimes all it takes is texting 'hopscotch' to call in reinforcements, despite the rift that had developed between the two cousins. When all else fails, they know they can count on each other.
In order to reinvent herself, heal and in need of a safe place, she heads home to the NOLA swamps. Her great-grandmother is here and takes her in. Mimi is a high priestess and has taken in Lo when she needed a place and is there for Iris now. Slowly, she helps Iris heal and restore her soul and self-esteem.
'Strength. Dignity. Courage. All these things belong to you. Take them back. Your soul is yours. Your heart is yours. Your body is yours. Yours to keep and yours to share.'
'" Struggle does not make you weak." She whispers back. "Struggling against those who hold us is what makes us, over time, stronger than they are. Strong enough to fight back. Strong enough to win."'
Kennedy Ryan has written Long Shot to be a wonderful amalgamation of two stories with strong and powerful underlying themes. Long Shot will easily be on my best of 2018 reads.
'Please tell me you feel this, too. Tell me I'm not fooling myself that we'll be good together.'
'Every time he touches me, he restores my faith and reminds me what pure love feels like.'