Age gap…check, Forbidden…check. Throw in a head nod to Beauty and the Beast and yep, I'm in. I am a sucker for the taboo situations and couldn't wait to read this one.
Some may say that an eighteen-year-old and a thirty+ year-old isn't realistic, but this is a work of fiction and needs to be read as such. (On the flip side, I can say that I have an age gap situation in my family, not me, and that it can work). Saffron Kent was masterful at intertwining the Beauty and the Beast element, a sweet crush/romance of two lonely souls with an over the top reaction to a kiss.
Our heroine, Violet, is truly a shrinking Violet. She is the misfit of the family and doesn't know how incredible she is. There is one person that she identifies with at first sight, Graham, aka. Mr. Edwards. Yes, he is insanely good looking, but for her it is more than that.
Graham, on the other hand, has noticed Violet's true beauty, but knows that he shouldn't be feeling some of the things for her that he is. Mr. Edwards is a prickly, callous and harsh man who coaches the local high school football team. He is this larger than life human being with a known personality that makes everyone afraid of him. His nickname is, 'The Beast' and lord, help me, but I love this Beast.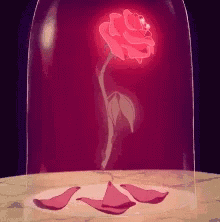 Like the movie, Beauty and the Beast, Violet and Graham shouldn't go together. She should be afraid of his personality, but that's not the case. Violet is unwavering in her determination to break down this formidable man. It was lovely to see that separately these two were floundering, but together, they were strong and make each one better.
"'Don't waste your time on those f@ckers who don't know what you are.'
'And what am I?'
'Something made of moon and magic.'"